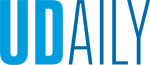 In Memoriam: Ben Martin
Article by UDaily staff October 31, 2019
Campus community remembers retired controller and long-time staff member
Ben Frank Martin, who retired from the University of Delaware in 2010 after nearly four decades of service in the financial services area, passed away on Oct. 16, 2019, at home surrounded by his family.
Mr. Martin began his career at UD in 1972 as manager of Accounts Payable, later held the position of controller and in 2008 was named a director in the Office of the Vice President for Finance. In 2010, he became director of taxation and compliance before retiring later that year.
Campus colleagues recalled Mr. Martin as dedicated to UD and to his job.
Al Roberson, retired associate treasurer, said he worked closely with Mr. Martin throughout his UD career, which covered all areas of financial administration, including the accounting office, accounts payable and accounts receivable. Calling him a friend as much as a work colleague, Roberson said that over the years they probably had 6,000 lunches together.
"Ben's parents instilled in him a tremendous work ethic," Roberson said, adding that it was not uncommon for him to be in the office at night and on weekends. "He did whatever was needed to get the job done."
When Mr. Martin was director of accounting, Roberson said he guided preparation of the University's annual financial statements and was responsible for coordinating the annual external audit of the statements and the underlying records. He also prepared annual financial reports for the administration and trustees. He was heavily involved in implementing the installation of a new financial reporting system at the University.
"Ben really cared about the University," Roberson said.
Mr. Martin was also extremely active in the Wilmington community, raising money for scholarships and mentoring young people, he said.
Ron Whittington, retired University administrator who currently teaches in the University Honors Program, grew up in Wilmington with Mr. Martin and remembers him as a top scholar and letter-winner at Wilmington High School.
When both men later were employed at the University, Whittington said Mr. Martin was a great help to him in learning about how to process University forms and read budget reports. "He taught me the ins and outs of accounting, University-style," Whittington said.
He especially remembers Mr. Martin's loyalty to the University and that he never had a harsh word to say about anyone. "He was a true gentleman," Whittington said.
A native of Wilmington, Mr. Martin attended public schools there and graduated from Wilmington High School. He was a proud graduate of then-Delaware State College and a member of Kappa Alpha Psi Fraternity Inc. After college, he was drafted into the U.S. Army, where he served as an armored tank driver in Germany.
Mr. Martin is survived by his wife of 50 years, Charlene; two children, Dr. Kimberly Saunders, who previously work at UD, now of Baltimore, and Ben "Binky" F. Martin Jr. (Kimberly) of Middletown, Delaware; two grandchildren, Ben (Tre') F. Martin III and Quincy J. Martin of Middletown; four siblings, Margette Finney (Andrew), Carolyn Williams (Abdullah), Timothy Martin, and Addie Waunetta Sessoms and a host of other relatives and cherished friends.
A Celebration of Life Service was held Oct. 22, and interment was Oct. 30 at the Delaware Veterans Memorial Cemetery in Bear, Delaware. Condolences may be left online at the Congo Funeral Home site.