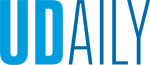 Benefits and Wellbeing Fair draws a crowd
Article by Kathy Wheatley May 24, 2019
More than 1,000 employees attend annual event
More than 1,000 employees attended the University of Delaware's annual Benefits and Wellbeing Fair on May 15, the event is organized by Human Resources.

"Human Resources, in partnership with Employee Health and Wellbeing, is committed to meeting the needs of the 'whole person' by providing access to health solutions and preventive care options. We want to assist our employees in leading a healthy and fulfilling work-life balance," said Darcell Griffith, associate vice president, HR strategic operations. "It was great to see such a high turnout this year of individuals seeking ways to make the most of the benefits and opportunities on our campus and beyond."

Employee Health and Wellbeing brought back the wellbeing zone, an opportunity to check biometrics, have a 1:1 consultation with clinics from UD Health, unwind with a chair massage and more, and over 300 employees took advantage of it.

Beth Finkle, director of Employee Health and Wellbeing, said, "This event is one of my favorites because it brings all of our preventative services and wellbeing resources to one location. We have a robust wellbeing landscape at UD and getting employees connected to them is one of our biggest priorities."

Benefits Open Enrollment ends today, May 24. Employees who have not already done so should confirm or change their benefits by going to HR Enrollment and clicking on the Flexnet button.

What's next?

The UDid It Picnic on Monday, June 10, will kick off Employee Appreciation Week, a celebration that also includes the first-ever UD Talent Show, Self-Care Day, a night at White Clay Creek State Park and more.