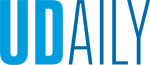 UD athletes to help military vets
Article by Hilary Douwes Photo by UD Athletics Department July 26, 2019
Health Sciences wellness program to pair veterans and athletes for workouts
A new health and wellness program designed for military veterans and University of Delaware student athletes is the focus of an open house on Thursday Aug. 1 at the University of Delaware's Science, Technology and Advanced Research (STAR) Health Sciences Complex.
Veterans and College Athletes Together (VCAT) is a free, 12-week program for post-Sept. 11 veterans that includes two 75-minute workout sessions and two wellness classes per week.
UD student-athletes are paired with veterans as workout partners. Veterans become a part of the extended UD community, an important aspect to reintegration into civilian life.
Any post-Sept. 11 veteran — active duty, national guard or reserve — who has been challenged to get or stay healthy is welcome.
VCAT will welcome this inaugural group of veterans to campus at the beginning of September, said Susan Sheehy, a professor in the School of Nursing and program director for VCAT. Warriors will be matched with UD athletes for twice-a-week workouts and will attend wellness classes presented by UD faculty.
"VCAT is a unique community service opportunity for our student athletes, as well," Sheehy said. "They gain unique insight into the military and the many sacrifices our veterans and their families make for our freedom and our country while they increase their own health and wellness knowledge, improve their mental wellbeing and performance and gain a mentor for life."
The open house will be held Thursday, Aug. 1 from 5:30 p.m. to 7:30 p.m., at the Audion at the Tower at STAR. The first session of the program runs from Sept. 3 to Nov. 21.
To register for the open house, visit udel.edu/006148. To apply to the program, visit the program website.