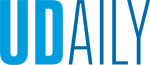 Service to agriculture
Article by Stacey Hoffman, Delaware Department of Agriculture Photos courtesy of Delaware Department of Agriulture January 31, 2019
Provost Morgan honored with Distinguished Service to Delaware Agriculture award
University of Delaware Provost Robin Morgan was recognized Thursday, Jan. 24, at the 48th Delaware Agricultural Industry Dinner with the Secretary's Award for Distinguished Service to Delaware Agriculture. She was honored for her commitment to agriculture through education, research and encouraging the next generation of agriculturalists.
"I was a newcomer to agriculture when I came to Delaware three decades ago. Many people in academia, industry and government patiently taught me about poultry health and agricultural sustainability, and maybe I taught them a little something about molecular biology," Morgan said. "Somewhere along the way, I became very committed to food and water security, which are major challenges for our society." Morgan has also indicated that this award was especially meaningful because it was kept a very tight secret, and she had no inkling that she was the recipient.
Morgan was honored for encouraging the next generation of agriculturalists. She has made a difference in the lives of young people from 4-H to middle and high school agriscience students to the college students with whom she interacts with on a daily basis. She has earned numerous awards reflecting her commitment to youth, including the Honorary American Degree awarded by the National FFA Organization.
"This is perhaps the highest honor bestowed upon those serving in agriculture — our state's No. 1 industry," said Mark Rieger, dean of UD's College of Agriculture and Natural Resources (CANR). "As we celebrate our 150th anniversary of the college in 2019, it's the perfect time to reflect on Dr. Morgan's service to agriculture and natural resources in the First State, specifically all of the impact she has had as professor and dean in CANR, and the impact she is having now as UD's provost."
Secretary of Agriculture Michael T. Scuse recalled when Delmarva had the misfortune of having avian influenza in 2004 – a poultry disease with the potential to devastate the regional economy. "Dr. Morgan asked what we were going to need to eradicate the virus, knowing what the economic impact of this devastating disease would mean to agriculture. I laid out everything we needed to combat it and she was ready to help," said Scuse. "I remember asking Robin if she needed to get permission first [from the University]. She didn't waiver in her offer and told me that she would worry about that later, let's get done what we need to do." Scuse attributed her can-do attitude and quick action as the main reason the disease was quickly squashed and did not spread to other farms, setting an example for national and international response to avian influenza.
There have been many changes in the agriculture industry since Morgan joined the University of Delaware as an assistant professor in the Department of Animal and Food Sciences. Farmers are producing more food with less land. Computers have gotten smaller, and precision agriculture is assisting farmers with production. Students are no longer going to college to learn husbandry and crop production – they are learning skills to use in brand-new careers in agriculture that did not even exist when Morgan began her career in 1985.
From her time as an assistant professor to full professor to dean of the College of Agriculture and Natural Resources to now serving as the provost, Morgan has been able to witness these changes. She has been instrumental in moving education forward at UD in order to help students be employable after graduation in an agriculture-related field.
Morgan shared that even with all the positions she has taken on at the University "I treasure the fact that my UD career was rooted in agriculture."
The Agricultural Industry Dinner, in its 48th year, was attended by more than 400 people, including farmers, business leaders and elected officials. It is sponsored by the Delaware Council of Farm Organizations.
Past recipients of the Secretary's Award include several UD alumni -- 2017: brothers Richard and Keith Carlisle (Classes of 1967 and 1964, respectively) of Greenwood, Delaware; 2015: Farm Service Agency official Robin Talley (Class of 1984); 2013: Walter C. Hopkins Sr. (Class of 1970) of Lewes, Delaware; 2011: James Baxter (Class of 2002) of Georgetown, Delaware; 2010: brothers David and Robert Baker (Classes of 1970 and 1971, respectively) of Middletown, Delaware; and 2008: Ed Kee (Class of 1973) of Lincoln, Delaware.