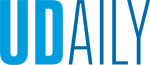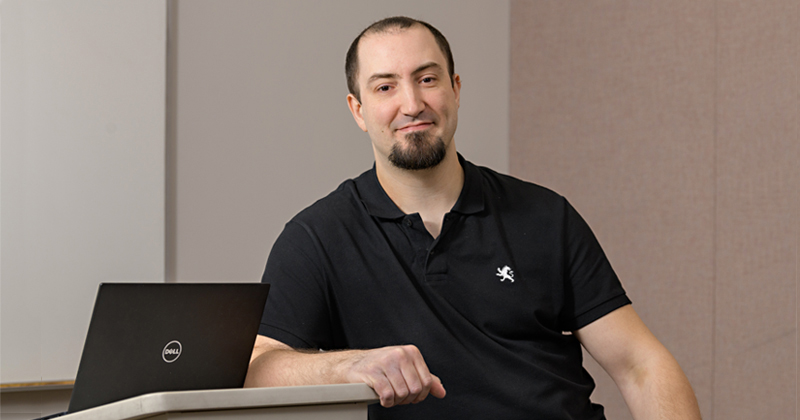 Certificate in optimizing big data inspires student to pursue master's
Article by Adam S. Kamras Photo by Evan Krape February 11, 2019
UD PCS curriculum helped student meet a graduate program prerequisite
With a bachelor's degree in business management and a career predominantly spent in collections and customer service, Jamie Spencer probably did not envision himself pursuing a master's degree in data science.
Though Spencer had an interest in the field, he had no idea what it would lead to when he enrolled in the program called, "Analytics: Optimizing Big Data Certificate," offered by the University of Delaware's Division of Professional and Continuing Studies (UD PCS) in September 2017. Thirteen years removed from his final classes at West Chester University, he was intimidated at first but soon realized he could quickly grasp the subject matter. A year after completing the UD program, he had two master's courses at Elmhurst College under his belt and was excelling in the schoolwork.
"The best part of the UD program was that it inspired a love of the subject for me," said Spencer. "I didn't have the confidence to go for my master's in data science until I went through the classes, did the work and realized that I could indeed do this."
Spencer began thinking about continuing his education when his company hired its first data scientist. He observed the work being done, asked some questions, and felt like he discovered something he could enjoy and find challenging at the same time. While the close proximity of UD PCS' Arsht Hall in Wilmington to his office played a key role in his decision to register, he was pleased to learn that the program offered much more than a convenient location. The credibility of the curriculum was recognized by Elmhurst when it accepted his Analytics: Optimizing Big Data Certificate for its prerequisite of a statistics course.
"UD's big data classes are taught by industry experts who each have more than 20 years of experience," said Spencer. "They have done heavy statistical and analytical work for major organizations, and it was awesome to hear about their experiences."
Focusing on the unique combination of computational, analytical and communication proficiencies required by the big data field, UD introduces the tools and techniques needed to analyze large datasets in order to make more informed business decisions. The next 15-week course will run from 6 to 9:15 p.m. on Thursdays, Feb. 14 through May 23, at Arsht Hall. Topics include importing data into analytics software, performing graphical and data analysis, building analytics models using tools like multiple regression and decision trees, finding the best model to explain correlation among variables, and learning how to control and assess data variability to better meet customer requirements.
UD's program is directed at business, marketing and operations managers; financial industry professionals; small business owners; and data analysts or professionals in any field who deal with large amounts of data. Though there are no prerequisites, a basic understanding of statistics and prior experience with data management is helpful.
Spencer has not yet decided what professional path he would like to take after earning his master's degree but is glad to know he has options that entail varying levels of programming, data mining and interpreting information. Potential occupations in the business, government and nonprofit sectors include, but are not limited to, data scientist, data strategy manager, operations manager, customer analytics manager, risk manager, market research analyst, business analyst, predictive modeler and data science consultant.
"Data science is a broad term, so there are a number of fields you can get into," said Spencer. "It is just a matter of what particular aspect of it you want to focus on."
Potential discounts for UD's Analytics: Optimizing Big Data Certificate are available for early registration, UD alumni, Project Management Institute Delaware Valley Chapter (PMI-DVC) members, active military members, veterans and groups of two or more from the same organization. For more information, visit pcs.udel.edu/data, email continuing-ed@udel.edu, or call 302-831-7600.