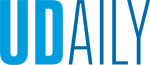 'We the people'
Article by Ann Manser Photo by Kathy F. Atkinson September 19, 2018
Congresswoman Lisa Blunt Rochester reflects on Constitution, citizenship
U.S. Rep. Lisa Blunt Rochester isn't a scholar or a lawyer, she told a University of Delaware audience on Sept. 17—Constitution Day—but she feels a personal connection to the 231-year-old document.
Blunt Rochester, the first woman and first person of color to represent Delaware in Congress, delivered UD's eighth annual James R. Soles Lecture on the Constitution and Citizenship. She noted that, of all the possible ways the Framers could have started their document, they began with the phrase, "We the people."
Those three words, she said, show the foundation of what has made the U.S. Constitution a living, breathing document that has endured as a manifestation of such values as liberty and justice.
"It derives its power from the people," Blunt Rochester said. "Our Constitution has set the example for the rest of the world."
But, just as society has changed since its ratification in 1787, the Constitution has been adapted as well, through amendments, different interpretations and court decisions, she said.
The result? "How we define 'the people' has changed over the years," and now encompasses many groups who were not afforded rights by the Framers.
Blunt Rochester cited four amendments that she connected directly to herself and her family, beginning with the 13th amendment, outlawing slavery, and the 14th, granting citizenship to those formerly enslaved.
"The 15th amendment gave my father the right to vote," she said. "And then the 19th gave me the right to vote." The audience applauded.
Blunt Rochester showed the large white scarf she carried when she took the oath of office for Congress in January 2017 and has had with her ever since. On the scarf is the image of a Reconstruction Era voter registration card from Georgia that her sister had discovered while researching their family history.
"My great-great-great grandfather, a former slave, signed the card with an X for his signature," Blunt Rochester said. "He couldn't write his full name, but he knew he wanted to vote."
Thinking about him "reminds me of where I came from" and how much things have changed for so many people, she said. "It reminds me that we can overcome, because we have overcome."
Blunt Rochester also praised today's increase in civic engagement, with more Americans from more diverse backgrounds involved in public policy, in voting and in running for office. She termed the enthusiasm "citizenship on steroids."
"Our nation is having a moment," she said. "Everyday people are thinking about what being a citizen really means. … We are living in truly historic times."
Blunt Rochester is a UD alumna who earned her master's degree in 2002 in urban affairs and public policy.
About the lecture and Professor Soles
The Soles Lecture honors the late James R. Soles, who was a faculty member in the Department of Political Science and International Relations for more than 34 years. Ed Freel, a retired policy scientist with UD's Institute for Public Administration and former Delaware secretary of state, described Professor Soles as "a mentor to thousands of Delaware students," many of whom went on to distinguished careers in public service. The occasion of the annual lecture, he said, is an appropriate time to "pause and remember what made him so special." Professor Soles received numerous awards for his teaching, mentoring and "his lifelong commitment to the Constitution and civic engagement," Freel said.