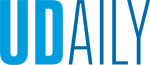 Cooking for more than a cure
Article by Kelly Bothum October 05, 2018
UD alum, dietitian, chef and breast cancer survivor leading HealthyU cooking class
This month's HealthyU Cooking School Class features chef Jennifer Muzzi, a woman with many titles, including registered dietitian, proud Blue Hen, yoga teacher — and breast cancer survivor.

In recognition of Breast Cancer Awareness Month, Muzzi will share with HealthyU participants her experiences incorporating more plant-based foods and antioxidants into her diet after her cancer diagnosis. Recipes will include a super smoothie, a salmon and vegetable sheet pan dinner and a legume-packed soup. "Upping Your Antioxidant Intake" will be held at 5 p.m., Wednesday, Oct. 17, in room 204 of the Willard Hall Education Buidling on the University of Delaware's Newark campus. An All-Access Membership is required.

"Research has been showing that foods which contain antioxidants and other anti-inflammatory properties can be beneficial to fight cancer," said Muzzi, who underwent a mastectomy and four rounds of chemotherapy after being diagnosed with stage 2a lobular breast cancer.

HealthyU Cooking School classes are demonstration-based classes featuring local dietitians and chefs from the UD area. Instructors cook dishes for the group while they listen and watch. They also provide recipes and tips to recreate the same dishes at home.

After graduating from the Culinary Institute of Charleston, Muzzi pursued a bachelor's degree in dietetics at UD, where she also completed a dietetic internship. She is a clinical dietitian at Encompass Health in Middletown and an adjunct instructor in the Department of Behavioral Health and Nutrition. This month marks Muzzi's one-year anniversary of being declared cancer-free.

Employee Health and Wellbeing partners with the Food and Nutrition Education Lab to offer nutrition and cooking workshops for faculty and staff.
For further information, please visit: https://recreation.udel.edu/Account/Login?returnUrl=%2FProgram%2FGetProgramDetails%3FcourseId%3D52b09b97-16a4-4cc1-870d-b33c1786a30d%26semesterId%3D50a2bb58-ef49-452d-852b-422dcbf4dd66