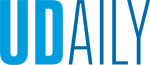 Go Green for St. Patrick's Day
Article by Logan Penna and Casey Impagliazzo Photo by Casey Impagliazzo February 27, 2018
Campus Wellbeing Collaborative helps Blue Hens celebrate spring in healthy ways
The Campus Wellbeing Collaborative, which was created in fall 2017 to coordinate programming, support partnerships and establish a unified vision of health and wellness throughout the University of Delaware, is offering a full slate of spring programming for all Blue Hens to enjoy from March 9-18.
Students, faculty and staff are invited to celebrate the coming spring with a collection of healthy activities, many themed around St. Patrick's Day and all designed in support of their wellbeing. Titled "Blue Hens Go Green for St. Patrick's Day", the 10-day celebration includes two headline events:
Make Your Own Luck: A Purpose Driven Life with Vic Strecher on Wednesday, March 14 from 5 p.m. to 6:30 p.m. in Mitchell Hall. Strecher is a behavioral scientist, professor, and Director of Innovation at the University of Michigan's School of Public Health and the founder of JOOL Health, a digital health solution company that integrates the science of purpose with machine learning and big data analytics to help individuals achieve harmonious balance across four dimensions of life including personal, family work and community. Strecher is also the author of Life On Purpose: How Living for What Matters Most Changes Everything.
Shamrockfest, an annual St. Patrick's Day festival for students, will return on Saturday, March 17 with activities planned in Carpenter Sports Building (the Little Bob), Trabant University Center and Perkins Student Center. Students are invited to enjoy free fitness classes at the CSB all day, a breakfast buffet in Trabant from 9 a.m. to 11 a.m., and activities in Perkins from 11 a.m. to 3 p.m. including tie-dye tees and stuff-a-bear giveaways; Quizzo trivia with prizes; giant yard games and zen coloring; caricature, airbrush and face paint artists; and a community service project. The newly renovated Hen Zone game room will also be open on the lower level of Perkins.
Blue Hens Go Green for St. Patrick's Day includes a wealth of additional student-centered programs such as a Highland Games themed competition in Trabant, two special Perkins Live nights, a cooking demonstration with Student Health Services' Healthy HENS, various Athletics games, and intellectually stimulating offerings such as the Diversity and Inclusion Career Conference, a student-led screening of Before the Flood with refreshments and guided discussion, and a Snackchat program exploring what makes a healthy relationship.
Additional family-friendly programs include St. Patrick's Day Family Fun, a themed breakfast at STAR Health with games, cooking demonstrations and recipes that is also scheduled for March 17.
Michelle Bennett, UD's sustainability manager, said "going green" is often thought of in terms of sustainability — and leading a responsible lifestyle goes hand-in-hand with wellness.
"Walking instead of driving, using a reusable cup for water, or even rinsing your recyclables so they can actually be recycled all benefit the wellbeing of all involved, including the planet," Bennett said. "Small changes have a direct impact on the air, water and soil quality that everyone gets to enjoy, and this week is a great opportunity for Blue Hens to evaluate how green their lifestyle can be."
Get Involved
All activities are free for participants, with advance registration requested for some programs. Details on all events can be found online.
About the Collaborative
The Campus Wellbeing Collaborative includes Student Health Services, Student Wellness and Health Promotion, and Center for Counseling and Student Development as well as Employee Health and Wellbeing, Athletics and Recreation Services, and STAR Health. Learn more about how the Collaborative supports a healthy UD community.