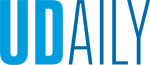 : youtube.com/watch?v=jYHVWqex7aU
Healthy or unhealthy food—what's in your cupboard?
Article by Tracey Bryant Photo and video by Ashley Barnas August 17, 2018
Ivy Kahete helps shed light on home food environments
Editor's Note: Get to know a dozen of our 2018 undergraduate Summer Scholars in this series of question/answer profiles on them and their work. The Summer Scholars program offers undergrads an expansive menu of research and service opportunities from the streets to the field to the laboratory. A record number of students — more than 530 — participated this summer. It's a mark of distinction for UD, according to Associate Prof. Iain Crawford, faculty director of UD's Undergraduate Research Program and president of the national Council on Undergraduate Research: "We have that culture firmly established at Delaware, where the value of undergraduate research is strongly felt." To learn about the work of some of this year's Summer Scholars, visit https://www.udel.edu/home/summer-undergrad-research/.
Ivy Kahete is a senior, majoring in medical diagnostics, from Bear, Delaware.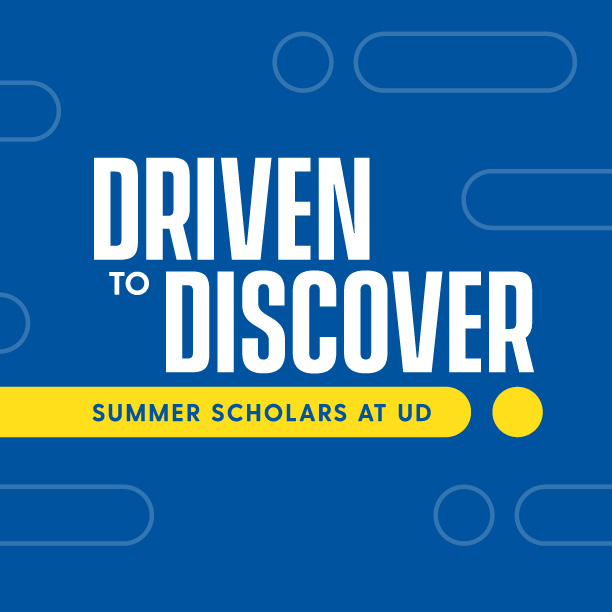 Q. What are you studying, where and with whom?  
Kahete: This summer I have had the pleasure of working with Prof. Shannon Robson in the Energy Balance and Nutrition Laboratory. I am studying the home food environments of healthy weight, overweight and obese mothers who have a child between the ages of 6 to 12. In this study, we visit the homes of families and code all the food in their home. We then administer questionnaires to the mothers and provide the family with a camera to video record their family dinners. Our aim is to gain a better understanding of the home food environments across various households. Within this study, I proposed a question to observe the prevalence of unhealthy energy dense foods in food insecure households which I will be using to develop my research. I have also had the opportunity to work on a few other projects that Prof. Robson is leading—one of which is called Eat Healthy, where parents with children who are overweight or obese are given interventions to help gain better eating habits and skills to maintain healthier lifestyles.
Q. What is it about this topic that interests you?  
Kahete: During my sophomore year I took a nutrition course. My idea of what I thought I would learn and what I actually learned were completely different. To my surprise, chemistry, biology and mathematics played integral roles in nutrition. This project has interested me because it has been like a puzzle and everything that I have done and learned builds onto another piece of the study. I have gained better communication skills, learned how to assess data and new knowledge on using scientific software. 
Q. What is a typical day like? 
Kahete: This question was especially difficult because there is no typical day at the Energy Balance and Nutrition Laboratory, which is another reason I have enjoyed conducting research in this lab. A day might begin with me assisting on a food pantry assessment or conducting recruitment for our study or even visiting a participant's home to complete an assessment. No two days are ever alike.
Q. What is the coolest thing you've gotten to do on the project?  
Kahete: I would have to say the coolest thing I have gotten to do on the project is visit the different food pantries around New Castle County. There are numerous types of food pantries in the county, all of which serve different people of the community. These pantries help those within the community make healthier food decisions and gradually change their overall health. Different materials that promote healthier food choices are given to the food pantry management teams. Those who operate the food pantries and those who come to shop always greet me with a smile.
Q. What has surprised you the most about your experience?  
Kahete: Prior to working in the Energy Balance and Nutrition Lab I had no idea how much nutrition affected different aspects of science. I feel that most people have the wrong idea just as I did, when they think about what nutrition is and the work that people do. Nutrition goes hand in hand with other science practices such as psychology, chemistry and other areas that I had never even thought it could reach. Nutrition is also a gateway to many practices such as community health.
Q. Dreaming big, where do you hope this work could lead?  
Kahete: I hope this work prepares me to enter the world of public health. Upon completion of my undergraduate degree, I would like to begin my journey working as an organ transplant coordinator to serve those in need of organ donations and to inform our community on the importance of organ donation. Afterwards, I plan to continue my education and become a physician assistant receiving a master's degree in public health. I feel that this experience has greatly prepared me for my future.
Q. If you had to summarize your experience in only one word, what would it be?  
Kahete: If I had to summarize my experience in only one word it would be "enlightening." This experience has opened my eyes to the world of research and nutrition. I have come to learn that it is the "small" gains that help accomplish the great breakthroughs in science. It has been extremely rewarding to a part of a research team.
Q. What do you enjoy when you are not doing research? 
Kahete: When I am not doing research I am writing poetry — it is one of my passions and something that brings me mental clarity.