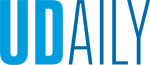 Robin Morgan named interim provost
Article by UDaily staff Photo by Kelly Cox September 27, 2017
UD professor, administrator to take new post Oct. 16
Robin W. Morgan, chairperson of the Department of Biological Sciences, has been named interim provost at the University of Delaware, President Dennis Assanis announced today.
The appointment is effective Oct. 16. She will succeed Domenico Grasso, who is returning to the faculty.
"Dr. Morgan is a highly respected educator and scholar with a distinguished record of service to our University as dean of our College of Agriculture and Natural Resources for more than 10 years," Assanis said. "Her dedication and deep knowledge of UD, as well as her proven leadership across all aspects of teaching, research and administration will be great assets as we conduct a national search for the University's next provost. I look forward to working with her in this new role."
"UD is an extraordinary institution, and I'm honored to step into this role to help President Assanis realize this next phase of its future," Morgan said. "I look forward to the opportunity to collaborate with our many talented faculty, administrators, students, professionals and staff members to advance institutional leadership, research and academic affairs."
About Robin Morgan
A molecular biologist, Morgan joined the UD faculty in 1985 as an assistant professor in the Department of Animal and Food Sciences in the College of Agriculture and Natural Resources (CANR). She holds joint faculty appointments in the Department of Biological Sciences and the Department of Chemistry and Biochemistry, as well as a faculty appointment in the Delaware Biotechnology Institute.
Morgan served as associate dean for research in CANR and acting dean of the college before being named CANR's dean in 2002. Her tenure as dean through 2012 included several major college milestones, including the opening of the Carvel Research and Education Center in Georgetown and the establishment of the UDairy Creamery.
In 2014, Morgan was named interim chair of the Department of Biological Sciences, and she has served as chair of the department since 2016.
Morgan's research is centered on Marek's disease, a herpesvirus that causes infectious T-cell lymphomas in chickens. She holds four poultry vaccine patents and continues her work to understand herpesvirus oncology and to develop interventions to control herpesvirus reactivation.
She has been active in several professional organizations, including service on the boards of the Delmarva Poultry Industry Inc., the Chesapeake Bay Girl Scout Council and the Independence School. She has served as a trustee of Longwood Gardens since 2005.
A graduate of Meredith College, Morgan earned her doctorate in biology at the Johns Hopkins University and completed postdoctoral work at the University of California at Berkeley.
Next steps
A search committee for the University's next provost will identify appropriate candidates who can advance change, enhance leadership and inspire collaboration with colleagues across the campus to take the University to the next level.