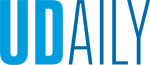 Through Dec. 15: Revolutionary history on display
Article by UD Library staff September 29, 2017
Exhibition highlights 'John Dickinson: Penman of the Revolution'
On Dec. 21, 1767, an essay titled "Letter from a Farmer in Pennsylvania" by John Dickinson appeared in the Boston Chronicle. In the months to follow, 12 more letters in the series appeared in newspapers throughout the American colonies to unite the colonists against the Townshend Acts.
A University of Delaware Library exhibition, "John Dickinson: Penman of the Revolution," marks the 250th anniversary of the first published essay in the series and celebrates Dickinson's extraordinary life and career.
Dickinson, who earned the title "Penman of the Revolution" for writing on behalf of the American revolutionary cause, was a Founding Father of the United States. The exhibition will feature examples of his published work, original documents and letters, and biographical material.
Curated by Timothy Murray, head of the Special Collections Department at the University of Delaware Library, the exhibition is on display through Dec. 15 on the second floor of Morris Library.
A solicitor and politician, Dickinson (1732-1808) spent most of his career in Philadelphia, Pennsylvania, and Wilmington, Delaware. As a member of the First Continental Congress, he wrote the majority of the 1774 Petition to the King; and, as a member of the Second Continental Congress, he wrote the 1775 Olive Branch Petition — both of which were attempts to negotiate with King George III.
When these efforts failed, he reworked Thomas Jefferson's language and composed the final draft of the 1775 Declaration of the Causes and Necessity of Taking Up Arms. When Congress eventually decided to seek independence, Dickinson served on the committee that authored the Model Treaty, and subsequently wrote the first draft of the 1776–1777 Articles of Confederation and Perpetual Union.
An online version of the exhibition is available here.
Special Collections and Museums
Special Collections and Museums is part of the University of Delaware Library, Museums and Press. An interdisciplinary collection of rare and unique materials can be accessed for study and research, and is also featured in exhibitions in the Special Collections Gallery in Morris Library, Old College Gallery, Mechanical Hall Gallery and the Mineralogical Museum in Penny Hall. All Special Collections and Museums events and exhibitions are free and open to the public.