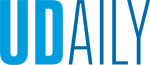 Graduate student artworks featured in Wilmington
Article by Diana Milburn November 29, 2017
Two MFA students selected for Delaware Contemporary exhibition
Artworks by two first-year students in the University of Delaware Master of Fine Arts program have been selected for the Delaware Contemporary's 2017 MFA Biennial.
Graduate students Natalie Hutchings and Sam Whalen each show two works in the exhibition, which is on view now through March 18 in the Carole Bieber and Marc Ham Gallery at the Delaware Contemporary, 200 South Madison St., Wilmington. An opening reception will be held from 5-9 p.m., Friday, Dec. 1, during the Art Loop.
Morgan Hamilton, associate curator at the Delaware Contemporary, selected the artists for the exhibition, which showcases artwork by current regional master of fine arts candidates who strive to create new and challenging work while honing their craft.
According to the museum, this biannual exhibition exemplifies contemporary vision of artists as they emerge into the art world. This year's biennial, entitled "Domestic," also features Ashton Bird, Caroline Hatfield, Courtney Ryan, Hector Rene, Kimberly English and Taryn Pizza. Their work explores the physical, visceral sensory experience that dissects the white-picket-fence standard of the American Dream. Together, these artists investigate domesticity and the material clutter with which it is built. They seek individually to reuse, repurpose, rebuild, and redefine personal experience in a larger cultural landscape, and point to the human potential for grotesque, and sometimes abusive, relationship to stuff.
For additional information, visit the Delaware Contemporary website.
About UD's Department of Art and Design
The University of Delaware Department of Art and Design, part of a distinguished research and teaching university, believes that making art is an expansive process. The department has a special responsibility to develop students' individual artistic practices as well as their critical understanding of art and design. In line with the University's strategic plan, the department promotes in its students the role of art and design in understanding and expressing the human experience. It cultivates an inclusive atmosphere of diversity, discovery, experimentation, problem-solving and creative thinking. The department's approach is learner-centered with the aim of educating socially and culturally engaged artists and designers who comprehend and challenge definitions and assumptions with a wide spectrum of artistic production. UD graduates enter the world equipped to adapt to the rapidly evolving world as creators capable of affecting culture. UD graduates activate the future.
UD's Department of Art and Design undergraduate programs are bachelor of fine arts (BFA), bachelor of fine arts (BFA) in visual communications and bachelor of arts (BA). Graduate offerings are master of fine arts (MFA) and master of fine arts in interactive design (MAIxD).