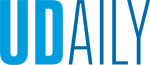 Lessons from Volkswagen
Article by Ann Manser Photos by Evan Krape May 03, 2017
Experts say ethics took back seat in corporate culture
The scandal over Volkswagen's rigged emissions testing, which has led to criminal charges and has so far cost the company more than $20 billion in fines, penalties and other legal settlements, can be blamed largely on the automaker's corporate culture.
That was the consensus of a panel of experts in corporate governance who spoke at the University of Delaware in April.
The event, titled "Volkswagen Emissions Scandal: Lessons for Investors, Boards, Chief Legal Officers and Compliance and Governance Professionals," used the massive emissions-regulation evasion scandal as a backdrop to discuss recent compliance/ethical breakdowns at VW and other companies, including the recent Wells Fargo scandal related to fraudulent accounts. Wells Fargo clawed back pay and bonuses of several executives — the largest in banking history — in the scandal, which was blamed on the bank's culture, structure and incentive pay structure.
The discussion at UD was co-hosted by the University's John L. Weinberg Center for Corporate Governance and the Association of Corporate Counsel, a global legal association representing more than 40,000 in-house counsel in 85 countries, and was sponsored by Bloomberg Law.
The Volkswagen case is especially interesting because the brand is so well known, said panel moderator Charles M. Elson, who is the Edgar S. Woolard Jr. Chair in Corporate Governance, director of the John L. Weinberg Center for Corporate Governance and professor of finance at UD.
The VW emissions fraud "really captured popular attention," Elson told the audience of about 180 who attended the panel discussion. "The scheme has obviously resulted in a disaster for Volkswagen. … But what can we learn from this?"
Specifically, he asked, "How did the culture of Volkswagen allow something like this to happen? That's where the board of directors comes in."
Elson cited factors in the German company's board structure and governance that he said were among the key contributors to the conditions that allowed the emissions fraud to occur and then continue over a long period of time. Other factors included a system of dual-class stock that gave some shareholders more control than others and government ownership of 20 percent of the stock. Government and labor interests on the board put the emphasis on strong employment, Elson said, and management was focused on becoming the world's largest automaker.
As a result of all these factors, "Compliance took a back seat," he said, adding that the board likely wasn't intentionally ignoring the need to comply with regulations but "just had a different focus."
Panelists generally agreed that the culture at Volkswagen, and the board's failure to understand that culture and to set up systems to ensure ethical corporate behavior, was a key reason the fraud occurred.
One panelist listed some themes that many corporate scandals — not just at VW but also at Enron, Lehman Brothers, Wells Fargo and many other companies — appear to have in common. Those include, the panelist said, a breakdown in corporate governance with the board's failure to provide effective oversight, an incentive compensation system that rewards the wrong kind of behavior, the absence of centralized internal control functions, no risk or ethical culture, and boards and managers who ignore red flags and insist that such issues can't happen at their corporation.
Board members tend to focus their attention on business strategy, one panelist said, and not on compliance, ethics and risk management.
Both boards and investors should make it clear to management that ethics are crucially important, several panelists said. They also emphasized the role of corporate counsel in making sure that a company's top executives know about any compliance or ethical issues, adding that the corporate counsel should always have the ear of the CEO.
One panelist focused on the fact that not only "tone at the top" of management but also "tone at the middle" play an extremely important role in a strong ethical corporate culture.
Another panelist called it critical that all "gate keepers," including corporate counsel, internal auditors, compliance, risk and human resource personnel, be encouraged and rewarded to think skeptically and speak up when they have concerns. One of the panelists stated that the general counsel has the responsibility to be the conscience of the corporation.
A company should of course comply with all regulations and follow the law, one panelist said, but it should also go beyond that legally required minimum standard of behavior and establish and enforce a strong ethical culture.
A panelist offered a simple solution to improve a company's ethical culture. He suggested that all general counsel should be required to attend a conference like the one at UD and then be required to map their company's compliance processes and procedures against the lessons learned at the conference and report back to their board with the results.
About the panelists and the Weinberg Center
Participating in the panel were Robert E. Bostrom, senior vice president, general counsel and corporate secretary, Abercrombie and Fitch Co.; Meredith Miller, chief corporate governance officer, UAW Retiree Medical Benefits Trust; Gloria Santona, retired executive vice president, general counsel and secretary, McDonald's Corp.; Christian Strenger, professor and academic director, Center for Corporate Governance, HHL Leipzig Graduate School of Management; Anton R. Valukas, chairman of the firm Jenner and Block; and James T. Vaughn Jr., justice, Delaware Supreme Court.
Elson moderated the discussion.
The John L. Weinberg Center for Corporate Governance, part of the University of Delaware's College of Arts and Sciences, was established in 2000.
It is one of the longest-standing corporate governance centers in higher education and the only center in the state of Delaware, which is the legal home for most U.S. corporations.
The Weinberg Center provides a forum for business leaders, the legal community, academics, practitioners, students and others interested in corporate governance to meet, interact, learn and teach, with the goal of positively impacting and improving the field of corporate governance. It also brings together professionals in corporate governance, law and accounting for conferences and symposia on critical issues.
In welcoming the audience to the panel discussion, Veta T. Richardson, president and CEO of the Association of Corporate Counsel, said her association was "delighted" to partner with the center.
"When it comes to corporate issues, Delaware is the center of things," she told the audience.