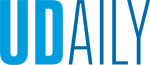 What is a healthy relationship?
Article by Casey Impagliazzo March 01, 2017
Students invited to learn about relationships in new Student Wellness group
On the heels of February's Teen Dating Violence Awareness Month, University of Delaware Student Wellness and Health Promotion will offer a new group for students interested in learning how to identify and maintain healthy romantic relationships.
Jennifer Ewald, Student Wellness' intimate partner violence counselor, will facilitate the group to be convened in early March.
"Students need to know that there are plenty of resources available to them if they think they are experiencing intimate partner or dating violence, or if they have in the past and want to talk with someone," Ewald said.
Meeting dates and times will be based on students' availability on Wednesday evenings, and interested students can sign up in the Student Wellness and Health Promotion office at 231 South College Avenue or by calling 302-831-3457.
Ewald has office hours on Wednesdays and Fridays, and is also available for individual counseling appointments. Any student in need can stop into the office or contact Ewald directly at jmewald@udel.edu.
What is intimate partner violence?
Loveisrespect, the first 24-hour resource for teens experiencing dating violence, reports that women between 16 and 24 years old experience the highest rate of intimate partner violence in the country, a rate that is almost triple the national average.
Their research indicates that one out of every three US adolescents experience emotional, verbal, sexual or physical abuse from a dating partner and that 57 percent of college students, as well as 58 percent of parents, have difficulty identifying abusive behavior or warning signs, respectively.
Warning signs of abuse include:
• Checking your cell phone or email without permission.
• Constantly putting you down.
• Extreme jealousy or insecurity.
• Explosive temper.
• Isolating you from family or friends.
• Making false accusations.
• Mood swings.
• Physically hurting you in any way.
• Possessiveness.
• Telling you what to do.
• Pressuring or forcing you to have sex.
More detailed definitions of stalking, digital abuse, financial abuse, sexual abuse, emotional/verbal abuse and physical abuse can be found at the Loveisrespect website.