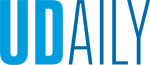 Rehab to Go team
Article by Katie Constantine March 30, 2017
Undergraduates helping amputees in First Step Grand Challenges innovation competition
Over the past two years, University of Delaware senior Cory Cacciola studied prosthetics. He wanted to take what he learned in the classroom and help combat the issues of walking with a prosthetic.
So Cacciola and fellow biomedical engineering majors created Rehab to Go and entered First Step Grand Challenges, a competition that invites undergraduate students from all disciplines to develop novel solutions to societal challenges. In the 2016 edition of the competition, the team won the judges' Innovation Award and $1,500 in seed money toward testing a device that provides live assessments of walking patterns of amputees. The students hope the device can help combat bad gait habits and potential injuries to a person's sound side.
After many tests and improvements, the team is back for the 2017 competition, which will hold its final event — a poster presentations and awards ceremony — from 5:30-8:30 p.m., Monday, April 3, in UD's STAR Health Sciences Complex. UD employees, students and members of the community are invited to attend and see Rehab to Go compete against 12 other interdisciplinary teams. The competition, which is spearheaded by the College of Health Sciences and Horn Program in Entrepreneurship, will award a combined $10,000 in seed money to the top teams.
Returning for its second year, Rehab to Go is a competition favorite.

"The goal is to help amputees understand when they are walking correctly or incorrectly with their prosthetic," said junior Brianna Hulbert. "Many times they go to rehab but do not spend enough time in physical therapy/rehab to fully learn and become comfortable with what is considered proper walking."
The students' device will be used outside of a physical therapy/rehab session to monitor the amputee's walking.
"The idea came from me and another student, Bretta Flystra," explained Cacciola. "We were originally working on a bike prosthetic, and, through that work, came up with a rehabilitation device."
The team had the opportunity to meet with physical therapists at Wilmington Hospital to study amputees.
"Any time I can interact with patients is rewarding," said Cacciola. "It was a very eye-opening experience."
As Cacciola finishes his senior year, he plans to earn his master's degree in orthotics and prosthetics. He wants to work with people immediately after an amputation — fitting the prosthetics and guiding them on the road to recovery.
"The most rewarding aspect of this project is knowing that this is something that can actually be beneficial in society," said Hulbert. "Knowing that we are the ones creating it makes it that more meaningful. It is even more rewarding knowing that this can be used to improve the quality of someone's life. That is something I have always dreamed of doing."
Win or not, the project has shown so much promise that First Step organizers are helping Rehab to Go find support to patent the innovative device.