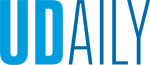 Community samples healthy dishes
Article by Dante LaPenta Video and photos by Ashley Barnas March 06, 2017
STAR Health draws large crowd to annual Nutritious Newark Cook-Off
STAR Health welcomed more than 600 people to its annual Nutritious Newark Cook-Off, which was held Feb. 23 at the University of Delaware's STAR Health Science Complex on South College Avenue.
Newark-area chefs worked with STAR Health nutritionists to create delicious and healthy dishes from kohlrabi and quinoa winter salad to avocado shrimp ceviche tostadas.
Representatives of eight restaurants were stationed amongst the clinics and research labs of the Health Sciences Complex as hungry visitors used their discerning palates to choose the champions.
The amateur food critics chose Grain on Main (most creative), Aramark (best presentation) and the GoBabyGo! Café (tastiest) as the night's winners. Other participants included Del Pez, The Bistro at the Courtyard Marriott, Stone Balloon, Caffé Gelato and Santa Fe.
"The food was great and it was very interesting to see all of the health research that goes on this building," said Mickey Thomas of Newark.
In addition to eating, visitors were provided opportunities to explore the facility and its clinics and research labs. Some even received preventative health screenings by STAR Health clinicians.
While the evening was a wonderful showcase of what STAR Health has to offer, UD's Michael Smith highlighted the importance of community.
"We want Delawareans to know that this facility and our services are here for them whenever they need us," said Smith, director of strategic initiatives for the College of Health Sciences. "The community is so important to our identity. Without them, we can't properly educate the next generation of health care professionals."
About STAR Health
STAR Health is the public-facing health care entity of the University of Delaware College of Health Sciences, where combining research and education leads to a new direction in health care.
Comprehensive clinical services are open to the public, including primary care, nutrition counseling, exercise counseling, health coaching, physical therapy and speech-language-hearing services.