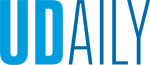 Jan. 30: Successful proposal writing
Article by UDaily staff January 06, 2017
Learn tips, strategies for writing winning grant proposals at seminar
The University of Delaware Research Office will host a full-day seminar on successful proposal writing from 8:30 a.m. to 5 p.m., Monday, Jan. 30, in Multipurpose Rooms A/B
 of the Trabant University Center.
The seminar is geared primarily to faculty but anyone who actively participates in the proposal writing process is welcome to attend. Register by Monday, Jan. 23, at this website.
The presenter will be Lauren M. Broyles from Grant Writers' Seminars and Workshops LLC. She will cover such topics as idea development, identification of the most appropriate granting agency and how to write for reviewers.
Attendees also will get to hear from faculty along the tenure trajectory during a lunchtime panel discussion and will be able to choose an agency-specific breakout session.
Agencies covered during this daylong event include the U.S. Department of Agriculture, National Institutes of Health, National Science Foundation, National Endowment for the Arts and National Endowment for the Humanities, and the Institute of Education Sciences.