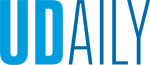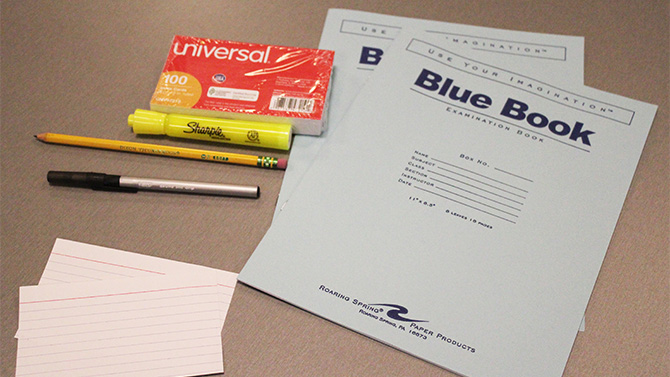 School supplies at Morris Library
Article by UD Library staff February 16, 2017
Morris Library now offers frequently requested supplies for sale
At the suggestion of the Student Government Association, the University of Delaware Library now sells frequently requested supplies at the Student Multimedia Design Center (SMDC) service desk.
Among the items for sale are USB flash drives, Mini DisplayPort to VGA adaptors, CD-ROMs and DVD-ROMs, pencils, black ink pens, highlighters, index cards (individually or in packages of 100), and blue books for exams. The items are available for sale when the service desk is open. Payment may be made using cash, check, credit or Flex.
The SMDC, located on the lower level of the Morris Library, has over 75 computers available for students; self-service and mediated black and white or color printing; and eight scanners.
The SMDC also offers a three-hole punch, several types of staplers, paper clips, and a pencil sharpener for self-service use in addition to fee-based copy services and large format printing on glossy or matte paper and canvas three feet wide.
At the SMDC service desk, UD students, faculty and staff may present their UD ONEcards to borrow a variety of cameras, hard drives, iPads, laptops, microphones, tripods and other multimedia equipment. Service desk staff offer advice and support to those using multimedia software installed on computers in the SMDC.