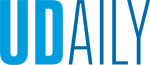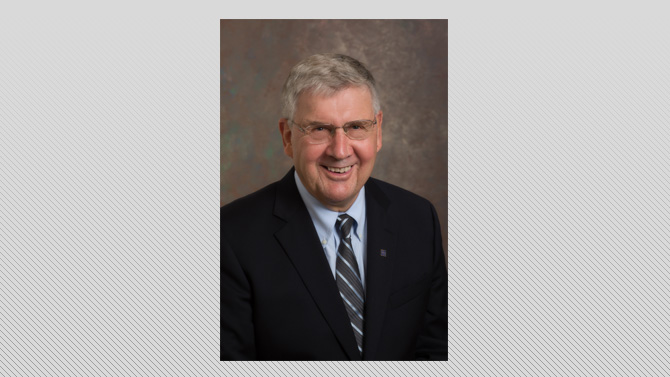 Lifetime Achievement Award
Article by Anne Grae Martin February 28, 2017
UD's Jerome Lewis honored for public administration work
Jerome Lewis, director of the Institute for Public Administration at the University of Delaware, has been selected to receive the Elmer B. Staats Lifetime Achievement Award for Distinguished Public Service from the American Society for Public Administration (ASPA).
The award was established to honor a public administrator's career accomplishments and contributions to public service and ASPA over a lifetime. It will be presented to Lewis, who also is an associate professor in UD's School of Public Policy and Administration, at the society's annual conference in Atlanta on March 20.
Honorees must have at least 20 years of professional public service, have made outstanding contributions to an organization or organizations on a sustained basis and have managed, created or facilitated significant programs and/or projects within their areas of responsibility to the ultimate benefit of the general public.
Lewis joined ASPA in 1964 and was involved in setting up the organization's state chapter, the Delaware Association for Public Administration.
He began his career at UD in 1969 as a faculty member in what was then the School of Urban Affairs and Public Policy and in the Department of Political Science and International Relations. In 1975, he helped establish and became director of the University's Master of Public Administration (MPA) program.
In his time at UD, Lewis has seen the level of interest in public administration grow, he said, and as director of the Institute for Public Administration (IPA), he aims to take a broad view of the field.
"We include transportation, city planning, education policy and management," he said of IPA's many areas of focus. "We include water resources issues, conflict resolution and health."
Students — from undergraduates majoring in public policy to graduate students pursuing an MPA or a doctoral degree — are involved with projects that span the wide range of interests that the program offers, Lewis said.
A notable alumnus of the program is Delaware Gov. John Carney, who earned his MPA in 1987. Many other alumni currently serve in state government or work in Washington, D.C.
In 1982, Lewis began the Legislative Fellows Program, which allows UD students to observe and assist legislators in Delaware.
"That's been a transformative opportunity for students, and it's helped the University make some real, concrete contributions to the legislative process for our small state," he said. "It's a real opportunity for our students that you wouldn't have in a bigger state."
Lewis has been the recipient of many awards in his time at the University. In 2004, the Ratledge family presented him its Award for Delaware Public Service, an honor given to individuals who exemplify excellence in public service to Delaware citizens.
The state Senate and House of Representatives honored him in 2009 for his dedication to public service, specifically his institution of the Legislative Fellows Program. In 2011, he received the Public Service Achievement Award from Common Cause, which honors individuals who "by force of imagination, initiative, and perseverance have made outstanding contributions to the public interest in the areas of government performance and integrity."
In reflecting on his career, Lewis noted, "You don't do these things alone. I've had great colleagues, great staff people, great students, that have made it successful. Whatever credit I have, I owe a lot to my colleagues and students and staff members."