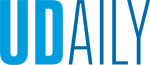 Partnership for Arts and Culture offering grants
Article by Community Engagement Initiative Staff December 15, 2017
PAC mission is to improve the lives of people through the arts and humanities
The University of Delaware's Partnership for Arts and Culture (PAC), is offering two grants, the applications for which are due by Jan. 15, 2018.
The partnership is a component of the Community Engagement Initiative of the Office of the Provost. PAC is comprised of University members and representatives from Delaware arts and cultural organizations.
Here are the links to the two small grants programs:
1. The College of Arts and Sciences (CAS) has contributed funding for this grant program. The grant is open only to faculty in CAS with a focus on arts and humanities disciplines, in collaboration with a community partner and focus on a social issue. Faculty may apply for up to $4,000.00 per project.

http://sites.udel.edu/engage/caspac-application/
2. Faculty from all colleges are eligible for this grant program, focused on all aspects of the Delaware Underground Railroad. Faculty may apply for up to $4,000.00 per project.
http://sites.udel.edu/engage/underground-railroad-application/
As a community-facing partnership, PAC has a mission to improve the lives of people and neighborhoods through the arts and humanities.
The strength of this organization is the ability to collaboratively share goals and needs to advance the arts and humanities in Delaware communities.
Many Delaware residents suffer from poverty, crime and poorly coordinated social services. A recent study, Healthy People 2020, challenges us to create social and physical environments that promote good health while nourishing the body, mind and spirit.
Please contact – Katie Toole ktoole@udel.edu for further information about the grant programs. Contact Lynnette Young Overby overbyl@udel.edu about the Partnership for Arts and Culture.
The partnership will convene several listening and planning meetings in the coming months. These meetings will take place in New Castle, Kent and Sussex Counties.