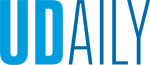 Social media in the classroom
Article by Emmanuel Balogun April 06, 2017
April Teaching and Learning Conversation to tackle role of social media in classroom
The University of Delaware's Center for Teaching and Assessment of Learning (CTAL) will discuss the role of social media in the classroom and in course design at the monthly Teaching and Learning Conversation (TLC) this month.
April's session focuses on issues of the role of social media in talking about race, gender and politics in the classroom. The TLC will be held from noon-1:30 p.m., Tuesday, April 18, at the Faculty Commons (116 Pearson Hall). Lunch is provided for the first 15 registrants, and registration is available online.
In considering issues of race, gender and politics in the classroom, the discussion will focus on the uses and differences of crowdsourced "syllabi," such as the #Trumpsyllabus, #blacklivesmattersyllabus, #lemonadesyllabus and others. These resources are not, in fact, syllabi, but they provide an opportunity to discuss what that term means and how it is used rhetorically. This discussion will foster an understanding as to how crowdsourced material can be changed, contextualized and modified to enhance student participation in the classroom.
The TLC will also include an informal discussion on how social media and crowdsourced material can be used as a tool to make students aware of resources they typically would not be exposed to. Crowdsourced syllabi and other social media tools can also provide a pathway for students to engage critically with controversial, crisis-based national conversations. Participants will have the opportunity to review dozens of crowdsourced sites on dedicated topics such as immigration, the #NODAPL movement and science research during the Trump presidency.
CTAL encourages and welcomes faculty members and graduate students from all disciplines to attend this TLC. The Teaching and Learning Conversation is organized by CTAL as part of its programming throughout the academic year, including course design workshops and First Friday Roundtables designed to advance the pedagogical, academic and professional progress of University of Delaware faculty. For more information on CTAL and its programming, please visit ctal.udel.edu and follow CTAL on Twitter @UD_CTAL.