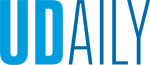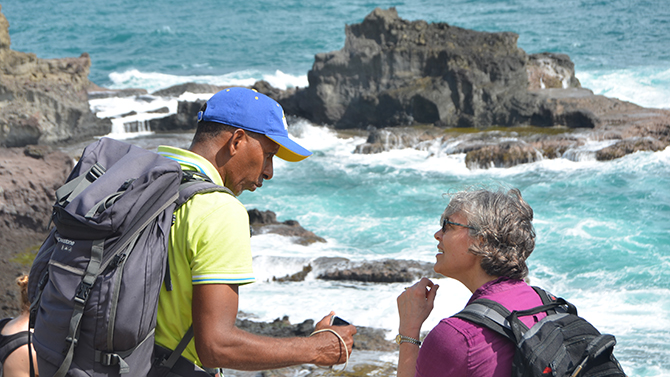 Developing study abroad
Article by Nikki Laws Photo courtesy of Amara Galileo September 15, 2016
IGS offers workshops, resources for study abroad faculty directors
During the 2015-16 academic year, 99 University of Delaware faculty members led more than 1,300 undergraduate students on UD study abroad programs to six continents across the globe.
This month, the Institute for Global Studies (IGS) will offer two workshops for faculty interested in developing new and innovative programs or looking to refine their existing programs for future winter or summer sessions
Those who plan to develop a new 2018 winter or summer session study abroad programs are encouraged to attend a "Faculty Study Abroad How-To" workshop, which will take place from 3:30-4:45 p.m., Tuesday, Sept. 20, in the Faculty Commons (116 Pearson Hall).
Lisa Chieffo, associate director for study abroad at IGS, and a panel of experienced study abroad faculty directors will cover topics including program site selection, academic considerations, itinerary planning and student recruitment, among others.
"At this session prospective faculty directors will learn about what makes a good program — pedagogically and interculturally — and hear about the challenges and benefits of interacting with students in a non-traditional environment," said Chieffo.
The application for Winter Session 2018 study abroad program proposals has officially opened and will close for review on Thursday, Dec. 1. Submissions for summer session 2018 proposals will be accepted beginning in spring semester and are due July 1.
For both inaugural and returning study abroad faculty directors, the Institute for Global Studies has also announced a new IGS Course Development Tool, designed by Jorge Cubillos, professor of Spanish and foreign language pedagogy in the Department of Languages, Literatures and Cultures, through a Center for Teaching and Assessment of Learning (CTAL) Instructional Improvement Grant.
The web-based resource, he says, focuses on helping faculty create opportunities for meaningful global engagement during their study abroad programs and to later assess the success of that program. "This initiative seeks to create a common pedagogical framework for UD study abroad courses across the disciplines, with emphasis on the articulation of measurable intercultural competency outcomes, and the implementation of learning tasks and assessments specific to the study abroad setting," said Cubillos.
According to Cubillos, online course development resources built for study abroad faculty directors have been implemented widely by institutions around the world.
On Sept. 30, Cubillos, along with members of IGS and CTAL staff, will introduce the course development tool in depth during a workshop at 3:30 p.m. in the Faculty Commons.
Faculty are encouraged to register for both workshops by emailing Lisa Chieffo. Those with questions regarding the IGS Course Development Tool should contact Jorge Cubillos.
About the Institute for Global Studies
The Institute for Global Studies was created in 2009 to enhance the international dimensions of teaching, research and outreach at the University of Delaware. IGS provides leadership and support for programs and experiences that contribute to the education of informed, skilled, open-minded citizens of the world.
Best known for coordinating the University's study abroad program, IGS also awards scholarships and grants to faculty and students for a number of global opportunities, and administers internationally-recognized State Department-sponsored programs such as the UD Fulbright Initiative, Middle East Partnership Initiative (MEPI) Student Leaders Institute, Mandela Washington Fellowship Program for Young African Leaders, and most recently the Study of the U.S. Institutes for Student Leaders on Women's Leadership (SUSI-WL) program.
IGS sponsors such signature events as Global Month each fall and country-specific celebrations each spring.
IGS collaborates with other global partners on campus, including the Office for International Students and Scholars, the Confucius Institute and the Center for Global and Area Studies. In addition, IGS partners with Enrollment Management to coordinate the UD World Scholars Program.