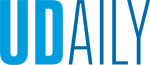 Faculty Commons Book Club
Article by IT Communication Group September 12, 2016
Faculty Commons Book Club to discuss Duckworth's 'Grit' Oct. 6
The University of Delaware Faculty Commons Book Club will meet at noon, Thursday, Oct. 6, to discuss Grit: The Power of Passion and Perseverance authored by Angela Duckworth.
Beth Morling, professor of psychological and brain sciences, will co-facilitate the session with Agnes Ly, assistant professor of psychological and brain sciences.
Morling is a social and cultural psychologist who is interested in cultural influences on motivation, social interaction and self-concept. Ly's scholarly research explores autism spectrum disorder (ASD), which ​is a lifelong developmental disability exhibiting impairments in social communication and interaction as well as stereotyped and restrictive behaviors and interests.
Duckworth's research has led her to propose that talent alone cannot build a foundation for success, that success requires "grit," which she defines as "a special blend of passion and persistence."
Limited free copies of the book will be awarded to participants based upon registration and winners will be contacted via email. In addition, printed copies and audio versions are available for loan from the UD Library.
The discussion of Duckworth's book will be held from noon-1 p.m., Thursday, Oct. 6, in Faculty Commons (116 Pearson Hall). Drinks and dessert will be provided. RSVP requested.
For more opportunities to connect with Grit: The Power of Passion and Perseverance consider attending:
• A talk with the author hosted by the Center for the Study of Diversity, or
• A Teaching and Learning discussion based on the research behind Duckworth's book hosted by the Center for Teaching and Assessment of Learning.
Do you have a book that has piqued your curiosity that you would like to share? The Faculty Commons is always looking for book club facilitators. Those who are interested in leading this discussion or sponsoring a session in the future can contact faculty-commons@udel.edu.
For more information about this event, visit the Faculty Commons website