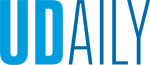 Sept. 28: First Year Common Reader
Article by UDaily staff September 16, 2016
Library to host discussion on 'When the Emperor was Divine'
As part of a series of events around the 2016 First Year Common Reader, the University of Delaware Library will host a brown bag discussion of Julie Otsuka's book, When the Emperor was Divine.
Otsuka's award-winning memoir recounts the experiences of a Japanese-American family in an internment camp during World War II.
This year's first-year students were asked to read the book before arriving on campus, in preparation for the speakers, films and other related events planned throughout the fall semester.
The library brown bag event will take place at noon, Wednesday, Sept. 28, in the Class of 1941 Lecture Room on the first floor of Morris Library. The discussion will be moderated by members of the UD Library staff.
The purpose of the event is to provide a chance for University employees and others to more fully participate in the intellectual activities organized around the First Year Reader.
The event is open to members of the UD community, as well as interested individuals from outside the university. Desserts and beverages will be provided.
The brown bag discussion is co-sponsored by the Library Staff Association and the Library Diversity Committee of University of Delaware Library.