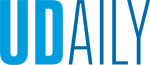 December book club
Article by IT Communication Group November 30, 2016
Prepare for Winter Faculty Institute with Dec. 13 book club on 'How Learning Works'
To help participants get the most from the University of Delaware's 2017 Winter Faculty Institute (WFI), How Learning Works: 7 Research-Based Principles for Smart Teaching will be the featured December selection for the Faculty Commons Book Club.
Michele DiPietro, co-author of How Learning Works, is kicking off WFI with a workshop that focuses on the seven principles covered in the book.
The meeting for this book club will be Tuesday, Dec. 13, from noon-1 p.m. in Morris Library Room 116A. Note that this is a change from the usual location. Drinks and dessert will be provided. RSVP requested.
DiPietro's book was listed at No. 3 on the Chronicle of Higher Education's "Top 10 Books on Teaching" list.
The UD Library is providing four books for the early book club registrants. These limited free copies of the book will be awarded based upon the first registrations and winners will be contacted via email. Registration is open for the 2017 Winter Faculty Institute to be held Monday, Jan. 9, through Tuesday, Jan. 10.