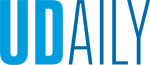 California interning
Article by Tom Aristone Photo by Lindsay Yeager July 13, 2016
Grad student studies drought impact on California water utilities
Public water utility managers around the country are taking note of the impacts climate change will bring to bear on local water resources and are looking for ways to prepare for eventualities ranging from floods to droughts to increased salinity.
Linda Grand, a graduate student at the University of Delaware, has been working to provide water utility and resource managers with more policy tools and options to help keep clean water flowing from our faucets despite climate change. This summer, she is pursuing her research through an internship at the Public Policy Institute of California (PPIC) in San Francisco.
As an undergrad at UD, Grand studied environmental economics and developed an interest in the behavioral economics research of Kent Messer, the Unidel Howard Cosgrove Chair for the Environment in the Department of Applied Economics and Statistics.
Her interest in the field solidified through undergraduate research internships funded through the Delaware Experimental Program to Stimulate Competitive Research (EPSCoR), including a summer internship at the Delaware Department of Natural Resources and Environmental Control (DNREC) in 2014 where she focused on standardizing regulations in Delaware wildlife areas.
After graduation, Grand decided to remain in Newark to pursue her master's degree. Her summer work in California will help with her research on the effects severe drought has on drinking water utilities.
"Here at PPIC, I'm surveying drinking water utilities throughout the state about how the drought has impacted them," Grand said, referring to the historic drought that has gripped the state of California for the past five years.
Speaking about her research more generally, Grand says that she's looking for economic incentives for farmers to reduce the pollution that runs off their fields during precipitation events.
"In Delaware, more than 90 percent of our surface waters are currently rated as impaired or polluted," she said. "Agricultural chemicals such as pesticides and fertilizers that are applied to fields and then run off with precipitation into waterways are a significant source of these pollutants."
Noting that it's much harder and more costly to monitor and clean up these chemicals once they enter a stream, Grand says she began looking at different types of subsidies that could be offered to farmers to reduce the amount of chemicals they use.
In economic experiments at the Center for Experimental and Applied Economics, Grand asked students to pose as farmers in a simulation game in which they make decisions about their level of crop production in order to earn money.
"We're seeing that if you have a drinking water utility or treatment plant that is downstream from a bunch of farmers, the utility would be willing to pay the farmers to reduce production," she said. "It makes economic sense for the utility because it's cheaper than removing those pollutants from the water."
"My research also accounts for how these subsidies would work with climate variables," Grand said. "If there's a flood, that will impact utilities, and we may have to adjust the subsidy. The impact of a drought is another variable we're looking at."
This line of research may be especially valued right now in a state like California, where the governor declared a drought state of emergency in January 2014. However, other areas of the country are likely to face their own disruptive weather emergencies in the future.
"My research could definitely help show policy makers what water policies work and how people would react," Grand said.