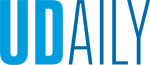 New VP named
Article by UDaily staff August 19, 2016
UD President Dennis Assanis appoints Mary Messina Remmler vice president for strategic planning and analysis
University of Delaware President Dennis Assanis has announced the appointment of Mary Messina Remmler as vice president for strategic planning and analysis. Remmler, who is currently associate vice president for academic budget and financial planning at Stony Brook University, will assume her new post Aug. 22.
Remmler will report to the president and assist him and the vice presidents with creating, communicating, implementing and sustaining strategic initiatives, including using data to support the development of innovative programs or services, identifying emerging trends and recommending new initiatives.
"I am pleased that Mary Remmler will be taking on this important new role at the University of Delaware," Assanis said. "Mary's analytical skills and her mastery of financial, enrollment and planning data will be invaluable to the University as we map out the future of this institution. She is a consensus builder with demonstrated ability to focus collaborative efforts on the achievement of strategic outcomes within finite timeframes. I am excited to have her on our team."
"I'm delighted to be working with President Assanis again, as I know firsthand his vision and commitment to students, faculty and staff that he backs with action," Remmler said. "I'm excited to be part of the team he is assembling to help him realize the UD vision, and I look forward to working closely with faculty, staff and students at UD, as well as the Delaware community, to help realize new opportunities for collaborative growth."
Alan Brangman, interim executive vice president and treasurer, said, "I was very excited to hear that Mary accepted our offer to join us here at UD. I had the opportunity to first meet with her through the recruiting process and was immediately impressed by her enthusiasm for what she does and her contributions to Stony Brook. Her skills and talents for delivering in the strategic initiatives arena will be greatly utilized here at UD as we position the institution to succeed in the highly competitive market of higher ed."
As vice president, Remmler will be responsible for developing plans for new cross-functional programs and University-wide institutes and services, increasing revenue, providing innovative thinking and working with senior leaders in plan implementation. She will play a key role with other senior administrators in implementing the goals and objectives of the University's strategic plan and also will oversee UD's Office of Institutional Research and Effectiveness.
About Mary Messina Remmler
Currently at Stony Brook University, Remmler oversees the fiscal operations and financial planning of academic affairs there. She is responsible for developing, reviewing and managing multiple budgets, advises the provost on fiscal policy matters and works closely with the provost and deans on preparation of the annual and long-term budgets in collaboration with the university's central budget office. She is also responsible for analyzing financial, enrollment and other planning data to track progress toward the institution's strategic objectives.
She has been working with colleagues within administration and academic departments and schools to design and implement a responsibility-centered budget model/system for the campus which supports the goals of the campus strategic plan, as well as working to streamline and centralize budget processes for consistency and efficiency in collaboration with senior leadership.
Remmler has worked at Stony Brook since 1990, when she was first hired as an instructional support technician in the Pulmonary Division of the School of Medicine. After serving as assistant to the chief in the Pulmonary Division, she became assistant dean of biological sciences in 1994 and then assistant dean for operations in the College of Arts and Sciences in 1996. She joined the Provost's Office in 1997.
At Stony Brook, she has chaired and served on numerous committees, including committees on campus information security and on implementation of the campus budget model, among others. She currently serves on the Provost's Advisory Group, a senior leadership team focused on strategic planning within Academic Affairs, and a number of committees associated with the Project 50 Forward Operational Excellence initiative, which is aimed at supporting the university's future growth through administrative efficiency and incentivizing academic entrepreneurship.
Remmler holds an undergraduate degree in history and a master of science degree in management and policy, all from Stony Brook University.