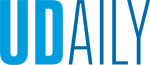 'Road to the Presidency'
Article by UDaily staff August 30, 2016
National Agenda features full slate of election-related speakers, events
At the University of Delaware this election season, the "Road to the Presidency" begins Wednesday, Sept. 7, with the first in a series of National Agenda speakers, debates and election-related events.
The Center for Political Communication at UD presents the National Agenda speaker series each fall semester. The 2016 series focuses on this year's election campaign and related issues and will include an evening of Delaware congressional and gubernatorial debates on Oct. 19.
All National Agenda events will take place Wednesday evenings in Mitchell Hall on UD's Newark campus. They are free and open to the public.
• Sept. 7, Domenico Montanaro, supervising political editor, and Sam Sanders, correspondent, both with NPR. For the article about the Sept. 7 discussion, click here.
• Sept. 21, Ashley Black, writer and comedian. For the article about the Sept. 21 discussion, click here.
• Oct. 5, D. Watkins, author. For the article about the Oct. 5 discussion, click here.
• Oct. 19, Delaware Debates 2016. For the article about the Delaware Debates, click here.
• Nov. 2, 7:30-9 p.m., Robert L. Ehrlich Jr., former governor of Maryland. For the article, click here.
• Nov. 16, 7:30-9 p.m., Election Aftermath with David Plouffe, former campaign manager for President Barack Obama.
Plouffe is a University of Delaware alumnus (Class of 2010) who famously ran Obama's 2008 and 2012 campaigns. He is now senior vice president of policy and strategy at Uber. He will discuss this year's election and its aftermath.
Nov. 8: Election Central at Trabant
On Election Night, students can follow the unfolding results at Election Central in the Trabant University Center, a celebration of their participation in the electoral process.
The event, from 8-11 p.m. in the center's Multipurpose Room, will feature games, trivia, food and more, including a special Election Night ice cream flavor from the UDairy Creamery.
Students and members of the campus community can visit different media and activity stations and watch returns on a number of screens.
Faculty members at the event will discuss topics pertaining to elections, and UD's Student Television Network (STN) will be live on the scene broadcasting updates and interviewing Election Central speakers and attendees.
About National Agenda
The director of the series is Lindsay Hoffman, associate director of UD's Center for Political Communication and associate professor of communication.
National Agenda was established by Ralph J. Begleiter, former CNN world affairs correspondent and professor in the Department of Communication, who created and was the first director of UD's Center for Political Communication.
Through the years, the series has looked at a range of key American political issues, from corporate influence to the growing importance of digital campaigns.
National Agenda 2016 is supported by the William P. Frank Foundation of Delaware and UD's College of Arts and Sciences and Office of the Provost.