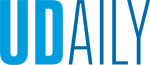 Through Dec. 9: Stewards of the Amazon
Article by UDaily staff Photo by Jon Cox and Andy Bale August 01, 2016
University Museums exhibition highlights daily life of the Ese'Eja
The University Museums of the University of Delaware will present an exhibition entitled The Ese'Eja People of the Amazon: Connected by a Thread from Aug. 31 through Dec. 9 in the Old College Gallery on the University's Newark campus.
As Amazonia loses many of its indigenous cultures, their deep understanding of the interconnectedness of nature is also disappearing. The Ese'Eja, one of the few extant foraging societies of Peru, have been stewards of the lands in the Amazon basin for thousands of years. Although their cultural history and spiritual connection to the forest is profound, beyond their community it is known only to a small number of specialists. This exhibition tells their story in the hope of influencing public policy and empowering the Ese'Eja in determining their future.
By sharing their knowledge and culture, members of the community offer a unique perspective on the complex political, environmental and human rights issues at play in contemporary Peru.
Featured in the exhibition are photographs and daguerreotypes by UD faculty member Jon Cox and Andrew Bale, who received his MFA from UD in 2005, as well as artifacts that are part of the community's daily life. The Ese'Eja People of the Amazon: Connected by a Thread illustrates a worldview, a way of life, a heritage, as well as the contemporary challenges facing these resilient people.
This exhibition is part of a multidisciplinary cultural mapping project centering on the Ese'Eja Nation and involving UD faculty, students and alumni. It is funded in part by a generous National Geographic Genographic Legacy Fund Grant.
Special events
An opening reception, scheduled from 5-7 p.m., Tuesday, Oct. 11, in the Old College Gallery, will feature remarks by Dennis J. Coker, principal chief of the Lenape Indian Tribe of Delaware, and Paul Morgan, board chair of the Amazon Center for Environmental Education and Research and director of undergraduate and graduate certificate programs in education for sustainability at West Chester University. To RSVP for this event, please write to universitymuseums@udel.edu or call 302-831-8037.
Perspectives gallery talks are scheduled on:
• Wednesday, Oct. 26: "Representing Amazon Cultures: An Interdisciplinary Dialogue," with Carla Guerrón-Montero, associate professor, Department of Anthropology, and Monica Dominguez Torres, associate professor, Department of Art History; 12-12:45 p.m., Old College Gallery;
• Thursday, Nov. 10: "Medicinal Plants of the Amazon Rainforest," with Roger W. Mustalish, president of the Amazon Center for Environmental Education and Research (ACEER) and professor emeritus at West Chester University of Pennsylvania; 12:30-1:45 p.m., Old College Gallery; and
• Wednesday, Nov. 30: qirh Maribel Beas, 30, 12-12:45 p.m., Old College Gallery.
A photography workshop on the platinum/palladium printing process will be presented from 9 a.m.-5 p.m., Saturday,Nov. 5, in the Studio Art Building. The workshop will be led by Cox and Bale. There is a maximum of 10 participants, and registration is required. Cost is $250. For information write to joncox@udel.edu.
Admission to all University Museums exhibitions and events is free and open to the public. Hours are noon-8 p.m., Wednesdays, and noon-5 p.m., Thursdays through Sundays. University Museums are closed during all UD breaks and holidays.
For general information, call (302) 831-8037 or visit the museums online.