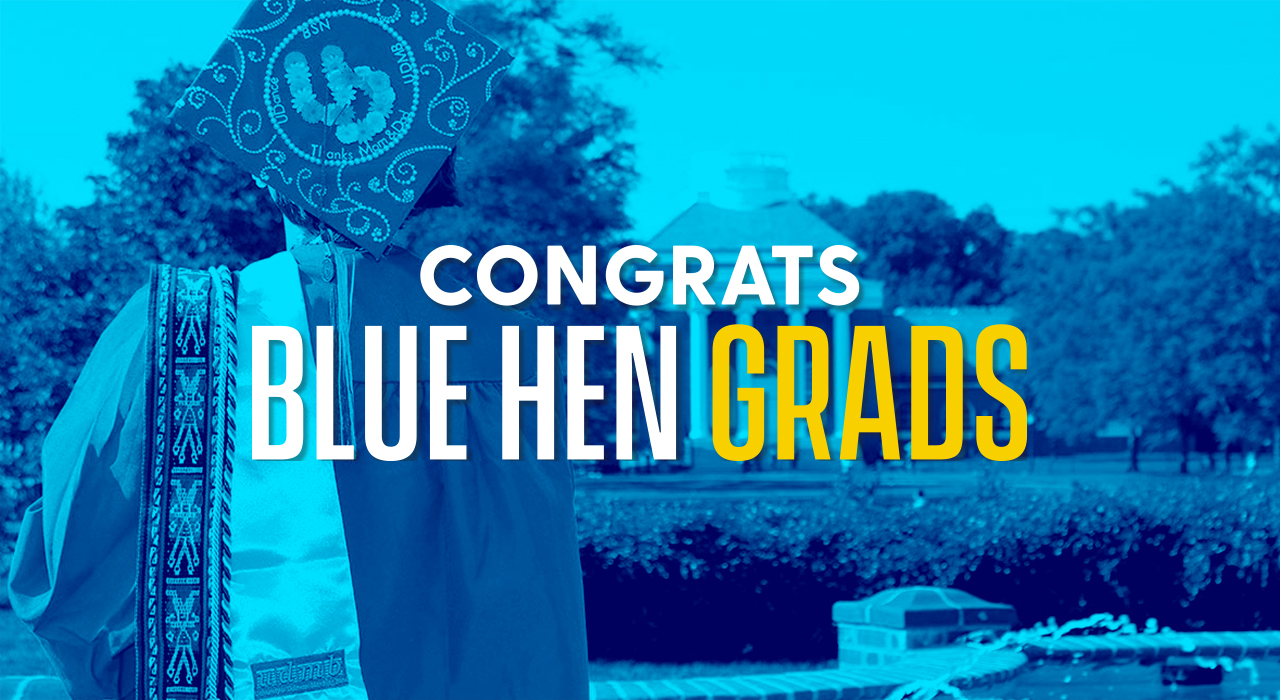 Four days of pomp and circumstance for the University of Delaware began on Thursday, May 27 as UD celebrated academic achievement and determination in the face of the 15-month coronavirus pandemic.
Event Programs & Multimedia
This in-person event was held on Thursday, May 27 at 4 p.m.


In-person Commencement ceremonies were held on Friday, May 28 and Saturday, May 29.


The in-person Commencement for the Class of 2020 was held on Sunday, May 30 at 10:30 a.m.


These digital-only presentations honor the graduates of several departments and colleges.
Ceremony recordings
We are currently working to publish recordings of all six events. They will appear here as they become available.
Doctoral Hooding Ceremony
University of Delaware Doctoral Hooding 2021: youtube.com/watch?v=Tg9H0XXW6Fc
CANR, CEOE & COE Class of 2021 Commencement
CANR, CEOE and COE Class of 2021 Commencement: youtube.com/watch?v=CnW9y7r6zPU
CEHD & CHS Class of 2021 Commencement
CHS and CEHD Commencement: youtube.com/watch?v=HiC13oB8j6M
Arts & Sciences Class of 2021 Commencement
College of Arts & Sciences 2021 Commencement: youtube.com/watch?v=kFKyCW4Cecg
Lerner & Biden Class of 2021 Commencement
Lerner &. Biden Class of 2021 Commencement: youtube.com/watch?v=6xGLdIc9NEw
Class of 2020 Commencement
Class of 2020 Commencement: youtube.com/watch?v=CVBqJ3jQLdM