Our doors are open to you.
Our international students bring their culture, language and history to a university that encourages them to voice their unique perspective. We recognize the benefit of including voices from all over the world. It's part of our strength. And it allows all UD students to broaden their worldview while working toward a better future.

UD students achieve success by working alongside faculty that encourage and challenge them, preparing them to make their ideas a reality.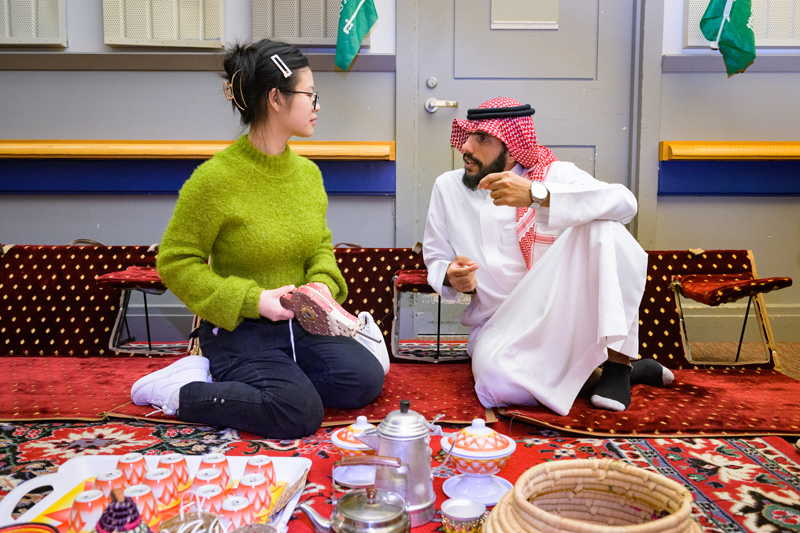 Graduating to Greatness
International students at UD are idea giants. Our student outcomes prove it. Graduates include the founder of China's first social-media network and innovators in touch-screen technology.

Ranked among the world's top universities by Academic Ranking of World Universities (Shanghai Ranking)
The following chart represents the costs of attendance for one academic year at the University of Delaware. 
Tuition & Fees*

Non-Resident Tuition (12-17 credits)
$37,680
Student Wellbeing Fee
$704
Student Center Fee
$238
International Service Fee**
$360
Comprehensive Student Fee
$1,098

Other Expenses

Living Expenses
$17,638
Medical Insurance
$2,904
Total
$60,622
*New rates are released every July. See

udel.edu/rates

for the most up-to-date costs. Optional Winter & Summer Sessions are charged separately. Actual rates for student housing vary for different housing arrangements. Amount shown is the standard rate for a double room for freshmen.

**Includes fees in support of services provided by the Center for Global Programs and Services. 
At the University of Delaware, we believe in bringing ideas and perspectives from all over the world onto our campus. That's what drives innovation. That's why we're proud to support international students with scholarships.* Awards range from $5,000 - $18,000 per year.
International students are also eligible  to compete for our most prestigious scholarships at UD. The various scholarships awarded at Distinguished Scholars go to the most exceptional students from all over the country and the world. These scholarships can cover tuition and room and board, and are awarded for four years, provided the student maintains a 3.0 grade point average at the University of Delaware.
All freshman international students who apply are automatically considered for all possible scholarships. There is no additional scholarship application.

*Scholarships are subject to availability. As a state-funded, public university, we cannot offer need-based financial aid to international students.
Agency Partners
The University of Delaware Office of Undergraduate Admissions partners with commissioned recruitment agencies.