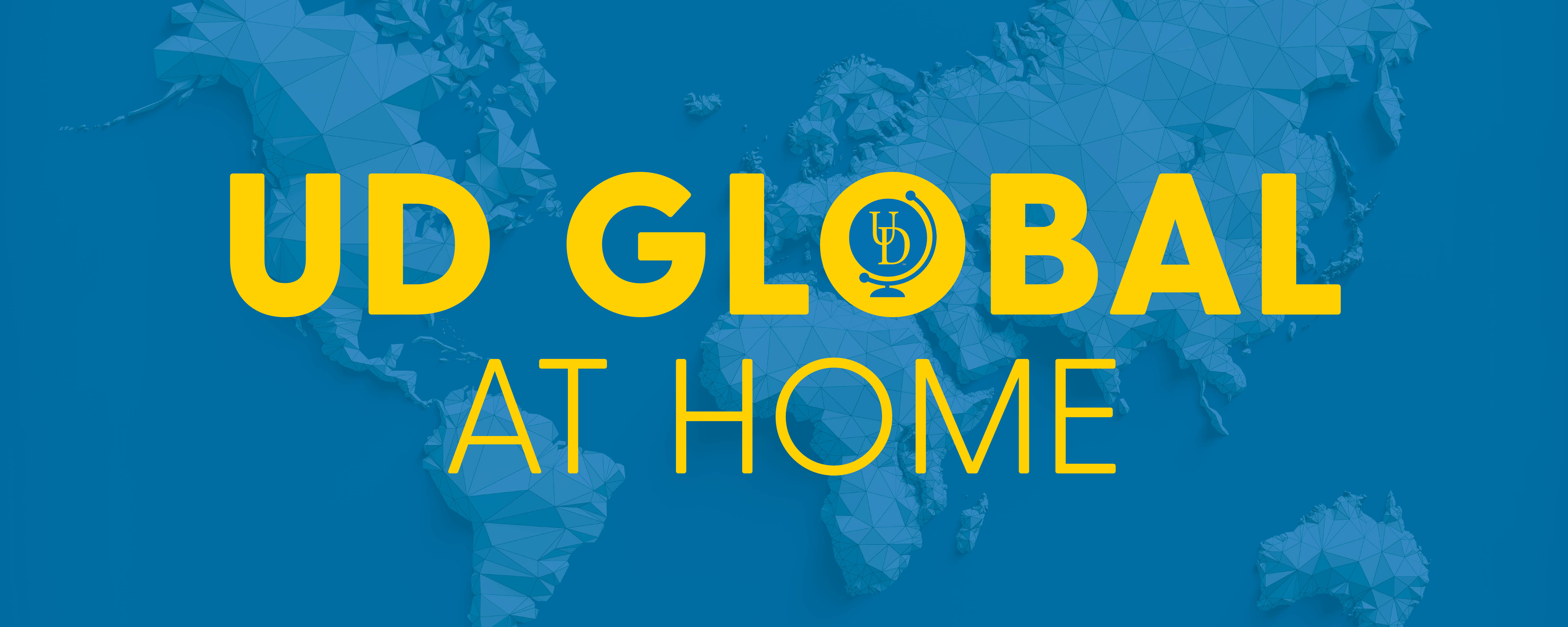 Keep exploring from the comfort of home.  
As Blue Hens, we're connected by a relentless spirit of adventure. We chase our curiosity around the globe, seeking innovative solutions in new places and fiercely embracing the differences and similarities we find in every culture. The Center for Global Programs & Services is re-imagining our programs & events to help you keep exploring from the comfort of your home. 
Don't stop dreaming! With 100+ programs, all Blue Hens have plenty of opportunities to explore globally. Plan now to go before graduation:
Our Promise to You
CGPS continues to closely monitor the evolution of the novel (new) coronavirus (known as COVID-19) and follows guidance given by the U.S. Centers for Disease Control & Prevention (CDC) when making decisions regarding our upcoming education abroad programs. Our students' health and safety are our top priorities.
If UD decides to cancel a future study abroad program, we will communicate directly with affected students. In this case, the University of Delaware will reimburse the cost of program fees, tuition and flights (if purchase was advised by CGPS).
Graduation on the horizon? 
Consider a Fulbright U.S. Student Program award instead. Sponsored by the U.S. Department of State, the Fulbright Program offers fully-funded opportunities to study, research or teach English abroad after graduation. Explore the Career Services website for more global post-grad opportunities. 
Take advantage of opportunities to virtually tour some of the world's renowned museums. The British Museum (UK), the Louvre (France), Museu de Arte de São Paulo (Brazil) and the National Museum of Modern and Contemporary Art (South Korea) are just a few of the many institutions allowing us a digital look at their collections. See a full list of Google Arts & Culture collections online. 
Know the World. 
Explore nearby treasures like the National Parks or venture off virtually to places such as Germany's UNESCO natural and cultural heritage sites, the Great Barrier Reef (Australia), Machu Picchu (Peru), North Island (New Zealand), Stonehenge (UK) and Victoria Falls (Zambia). Watch live footage of Gorillas on the Tayna Nature Reserve (DRC) or a live streamed Safari on the Djuma Private Game Reserve (South Africa). And follow these scenic destinations on Instagram!  
Watch a Film or Read a Book. 
Tune in to Netflix and enjoy an international film with friends, watch online adaptations of your favorite Shakespeare play or take advantage of UD's extensive online database to enjoy a multitude of movies, both in English and other languages. Rather bury yourself in a book? Take a look at this National Geographic list of 10 titles that will take you on real-life adventures.
Master a New Language. 
Download Duolingo, Drops or Memrise for free and begin learning a new language. Then, hop on to OISS' weekly Zoom Hour or one of the English Language Institute's virtual events and practice with the help of UD international students & scholars. Stream international TV shows or films with English subtitles or challenge yourself by turning on subtitles in the original language. You can even change the language settings on your computer or smartphone to the language you are studying!
Game & Give Back. 
Play a round of Free Rice with the United Nations World Food Programme and help provide food to global communities in need. 
Get Cooking.
Try making the local dishes of your host destination. Plan a themed meal with family and friends.
Make Little Changes.
When looking up the weather at home, switch from Fahrenheit to Celsius. Now you will know what 30 Celsius or 15 Celsius really feels like. Track the weather at your future destination. Set your clock to 24 hour time.
Delaware Diplomats, participate in these events and submit your reflection to earn points towards your World Knowledge Badge! 
And remember, we're here for you. 
It is our privilege to continue to serve members of the University community. You can reach us every weekday from 1 p.m. to 5 p.m. at the CGPS Virtual Reception Desk or contact us by phone at (302) 831-2115 or by email at go-global@udel.edu.