Smart Choice Health Insurance
Health insurance: Making a smart choice in Delaware

According to estimates from the Centers for Disease Control (CDC), an estimated 48 million Americans become ill and 3,000 die as a result of eating food contaminated by harmful microbes. Delaware Cooperative Extension provides educational programs to help growers, processors, supermarkets, food service operations and consumers handle food in a manner to reduce foodborne illness.
Our goal is to provide consumers with the knowledge and tools to purchase the best health insurance plan for you and your family members and learn how to use it to your advantage.
Our Programs and Workshops
Contact information
302-831-8867
---
Maria Pippidis, New Castle County Extension Director and Extension Agent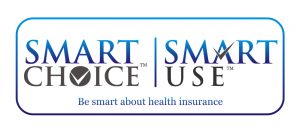 Related websites
Delaware's website for information about health insurance and health care initiatives.
A federal website providing information about health insurance.
Get Smart About Insurance is a public education program created by the National Association of Insurance Commissioners (NAIC) to assist consumers with information about insurance issues.
KFF is a non-profit organization focusing on national health issues, as well as the U.S. role in global health policy.