Lectureship in Soil and Environmental Sciences
The inaugural event was held on Thursday, February 6, 2020 at the Gore Recital Hall.
Sustaining Groundwater and Food Quality in the 21st Century
Globally, our water supply is becoming increasingly dependent on groundwater, both as a direct source and as a means of water storage. Climate change and population growth will only serve to increase our reliance on groundwater. To sustain groundwater supplies, we will need to ensure sufficient aquifer recharge to minimize water-level drawdown. However, a larger threat to groundwater supply looms. In nearly every aquifer, a geogenic contaminant lays in wait within the sediments. Therefore, the question is not whether a contaminant exists within the subsurface, but whether the guiding biogeochemical processes will lead to its partitioning into the water. Increasing use of groundwater for food production thus also induces an increasing threat of soil contaminants on crop yields and quality, which are further exacerbated by temperature stresses of future climates. Understanding, predicting, and controlling the soil processes that underlie groundwater quality and food production are critical for sustaining our food and water in the 21st century.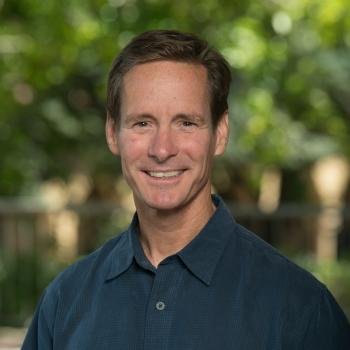 About the speaker
Scott Fendorf is a soil scientist and biogeochemist whose particular area of interest is on the chemical and biological processes involving contaminants and nutrients. His work on the fundamental biogeochemistry of arsenic coupled with field work from Bangladesh, Cambodia, and Vietnam to the Central Valley of California has led to an understanding of how arsenic and other contaminants enter groundwater, a process that is impacting aquifers across the globe. He has helped lead a bridging of groups focused on solving what is termed "the largest mass poisoning in history." Fendorf is the Huffington Family Professor of Earth Science at Stanford University. He is the founding chair of the Earth System Science Department and presently the Senior Associate Dean in the School of Earth, Energy, and Environmental Science at Stanford. He is also a Senior Fellow in Stanford's Woods Institute for the Environment. He received his B.S. from Cal Poly, San Luis Obispo, his M.S. from UC Davis and his Ph.D. from the University of Delaware.
Donald L. Sparks Distinguished Lectureship in Soil and Environmental Sciences
In 2019, Dr. Donald L. Sparks, a longstanding professor of Soil and Environmental Chemistry in the Department of Plant and Soil Sciences at the University of Delaware, made a generous multi-year gift to create the Donald L. Sparks Distinguished Lectureship in Soil and Environmental Sciences. By creating this fund, Dr. Sparks' goal is to bring renowned thought leaders, from across multidisciplinary backgrounds, to the University of Delaware annually in order to share insight and research around the latest topics in soil and environmental sciences.